Ahem. I hate quizzes with too many appropriate words in them.
You are George Orwell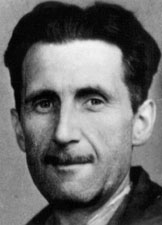 Paranoid and Cynical. You are able to understand society and the human psyche quickly and easily. You are depressed a lot of the time, because you are clever enough to see what is really going on in the world.
And no, i don't mean the bit about understanding society 🙂